Prolific big fish river specialist and author Tony Miles has passed away doing what he loved most, fishing for specimen fish on the Great Ouse. 
Coventry based Tony was one of the best known and most committed big fish anglers in the country over some five decades. He wrote for the angling press for many years, and his books included 'Quest For Barbel' and 'My Way With Chub'.
Tony had been a regular angling writer since 1967, when his first feature appeared in Angling Times. He wrote over 1200 articles for many publications, including 17 hardback books. More recently he added Kindle e-books to his repertoire.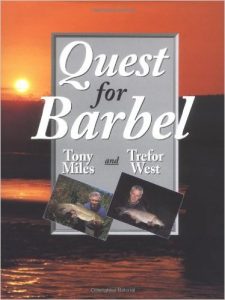 At the age of 15 Tony said he knew that his future lay in specimen big fish angling and he always pursued bigger than average fish since then. He targeted almost all coarse species except for eels, which in his own words he couldn't stand, but was especially fond of big barbel, chub and perch.
As a result of his big fish exploits and the friends he made while fishing, he formed the Coventry Specimen Group in 1967 at the age of 23; bringing together like minded big fish men, three of the most famous being Phil Smith, Trefor West and Merv Wilkinson.
This interview with Pallatrax, given when aged 71, gives a great insight into the man, the angler and his fishing….
Tony Miles
Favourite species: The correct answer has to be whatever I'm fishing for at the time. But, if I were restricted to only fishing for one species in the future, it would have to be chub; I've had a love affair with the species for over fifty years!
Favourite tactic: Touch legering at night for chub and barbel. I never tire of that sudden savage wrench on my finger in the darkness.
Most memorable capture: I have had so many amazing fish and memorable catches in my angling career that it is difficult to pick out one as being most memorable. I would say that three individual fish now tie for top spot. Those are my biggest barbel of 19lb 2ozs, my biggest perch of 5lb and a huge Ouse chub of 7lb 13oz. However, my most memorable catch by far, where several specimen fish are involved, is six tench for exactly 60lbs in 1998. Those tench weighed 9-2, 9-4, 9-12, 10-00, 10-03 and 11-11.
Best bit of angling advice: When I was commencing my writing career the late and very great Dick Walker told me to only ever advise on fishing tactics and methods that I had used with success myself, and never reproduce the findings of others without personal experience. He also told me to believe nothing in angling until I'd established the truth or otherwise to my own satisfaction.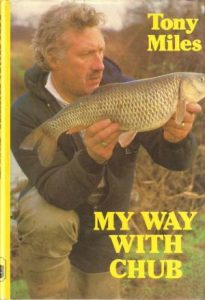 Fishing ambition: Nothing revolutionary here, just to stay as fit as possible and keep pushing up those personal bests!
Favourite Pallatrax products, and why: It has to be 'The Hook'. When you fish for those ultimate specimens, the best equipment and bait in the world mean nothing if your hook pattern is unreliable. I simply cannot comprehend how many anglers tolerate pulling out of a large percentage of their fish and consider it a normal part of big fish angling. Although we all get bad hook holds occasionally, excessive numbers of hook pulls means wrong choice of hook pattern for the job in hand
Favourite other tackle item: I would say my Canon Powershot G6 camera and tripod. Angling photography gives me tremendous satisfaction and being able to illustrate my writing with my own photographs is very gratifying. Most of my fishing is solitary and it is vital, in my capacity as an angling writer, to be proficient at self-portraits and have the correct equipment for so doing.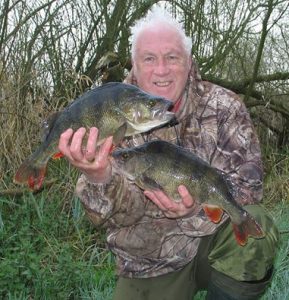 Why do you love fishing: First, I love the solitude of the countryside, away from the noise and pollution of cities. Second, it satisfies my primitive hunting urge. When you target specimen fish and are striving to increase personal bests, it is a goal you are never going to satisfy. This is because, as soon as you achieve one target, another pops up to replace it. After 55 years, I am still driven by the same intensity I was when I first started my quest.
Funniest angling exploit: I remember vividly backing too far into a thicket on the banks of the Wensum with my trousers round my ankles to answer a call of nature, only to find a steep slope the other side. I ended up rolling down the hill backwards and stopping with my legs in the air in full few of several young ladies riding past on horseback. Embarrassed does not adequately describe it!
Favourite angling location: This requires no thought whatever. If I only ever fished one fishery again, it would be the Upper Great Ouse. I've loved the river ever since I first clapped eyes on it in 1961.
Favourite Angling Site/Mobile app: Haven't really got one although I do keep abreast of what's happening through the web sites of the many clubs I belong to. I visit Facebook most days, especially obviously the Pallatrax pages!
First angling memory: This would be being taken to a local canal by my best mate's Dave's dad, who was a keen match angler. I was 13; I'd never fished before, and only went along to keep Dave company. That day, I caught three roach and loved it. I was hooked for life."
Tony Miles, RIP