Joining their fellow England teams on the FIPSed World Youth Coarse Angling Championship held on the Reservoir El Vicario, Spain from 6th – 11th August were Team England U25s; Rory Jones, Tom Potter, Brad Gibbons, Tom Moretti, Andrew Cranston, Mark Downes (Manager) and Darran Bickerton (2nd captain).
Day one saw Rory Jones have a perfect match catching over 70 carrassio for a section winning 34kg, whilst the other team members fished brilliantly, but with the carrassio not spread as much as they all had hoped England struggled to compete with the more experienced catfish teams leading England to finish in 6th place on day one which was a fair result.
Day two England needed a good start, having to catch carrassio to stand any chance of a medal. After 15 minutes it was apparent that this would not happen and from then on England were always playing catch up. The constant searching for the bigger carrassio was seeing them fall further behind the catfish teams.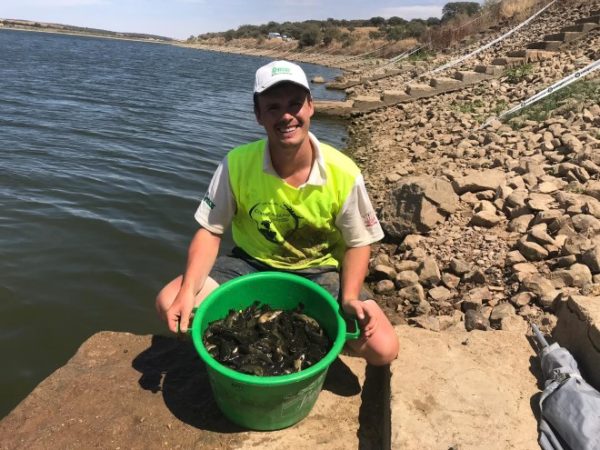 Overall results saw England finish in a disappointing 10th place. France took World Championship glory by winning team gold with 30 penalties, Hungary in 2nd place with 40 penalties and Spain in 3rd place with 47 penalties.
Mark Downes, England Team U25s Manager said "This was a tricky one for our team, there were two species, carrassio, similar to the commercial F1s and catfish. We caught plenty of carrassio in the days leading up to the match, but knew the catfish would get stronger, but we totally underestimated how strong they would get. Catches of over 500 catfish were the eventual match winners and our combination approach did not work."
"Rory Jones (pictured) was on the deeps in C sector, which is a good catfish area, despite having 15 minutes for carrassio with no results he went on to catch 500 catfish, taking a full 3 hours to catch the Frenchman who had a 20 fish start. Unluckily for Rory a 2kg carp, on his 3-metre catfish line saw the Frenchman nip ahead of Rory in the dying seconds costing Rory an individual Silver medal. It was torture by catfish as the team finished with bloodied hands and no medals, but we all showed immense strength of character and should be massively proud of all our efforts."
Results;
Top 4 team results;
1st France 30 penalties
2nd Hungary 40 penalties
3rd Spain 47 penalties
4th Croatia 48 penalties
Top 4 individual results;
1st Bence Kisjuhasz, Hungary
2nd Victor Chambon, France
3rd Thomas Monsigny, France
4th Mark Pocsal, Hungary
England's Rory Jones becomes the official World No 1 U25's ranked angler after 5 top 10 finishes in his last 6 years as an U25's International angler. Rory's 5th position in Spain was just the latest great result in his illustrious International career. Rory made his debut for England at just 12 years of age and has passed through the age levels with a great level of maturity, consistency and a huge wealth of angling ability – congratulations Rory on an outstanding achievement.