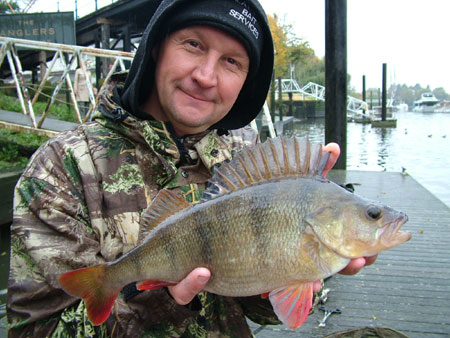 The lower Thames is in fine form for big perch and Ian Russell cashed in with this 2lb 9oz belter on a lure.
Prologic's Ian Russell swapped his carp rods for a Savage Gear Jig & Spin rod when fishing for perch last week.
Ian caught a number of fish with the biggest weighing in at 2lb 9oz on the tidal stretch of the River Thames at Teddington, which has been in great form for big perch in the last three weeks.
All of Ian's fish were caught on Savage Gear's new jerk minnows in the minnow colour, and he was using 15lb Prologic XLNT braid on an Okuma Aveon 40 spinning reel.