This year's National Vintage Tackle fair will see the launch of two new books that will fascinate those interested in vintage fishing tackle.

'The Abu 505 – The Golden Jubilee 1962 – 2012' by James Partridge and Martin Stone is a tribute to one of angling's classic reels. There will be a book signing of a special 70-page, perfect bound limited edition.
There's also the first chance to preview Jeff Della Mura's superb book 'Hooked On Floats' which spans float making from 1860 to 1960 and includes over 500 images – many never published before.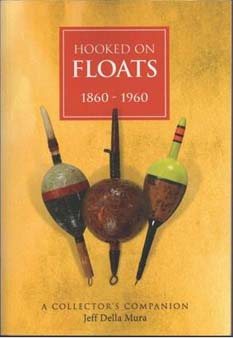 ……………………………………………………………………………………………………………………………….
The National Vintage Tackle Fair takes place at Kingsley Sports Centre at Redditch on Sunday May 20th and it's one not to miss.
Run by John Andrews, it sees professional collectors and amateurs alike converge to buy, sell, swap and repair vintage fishing tackle and swap stories.
If you want to take tackle along to be valued, Neil Freeman of Angling Auctions will oblige.
If you have old tackle you want to sell there will be plenty of vintage tackle dealers to show it to… and if you have a lot you can still take out a stall.
For more information email johneandrews@btinternet.com
Entry has been set at only £2.