Saturday the 27th February saw 65 anglers brave the cold conditions to raise money for Bury Hill's Haiti Angling Appeal.
With both a predator match and silver fish match taking place, the fishing was understandably tough following two or three days of torrential rain prior to the event, although conditions on the day were dry and bright but blustery and cold.
Monies from the angling, raffle and auction currently stand at approximately £5,500 and with a few Pro-Angler Days still to EBay it is hoped that the eventual monies will top £6000.
Predator Match Results
Forty five anglers took part in the predator match fishing from both the bank and boats. Despite the very coloured water conditions, 28 fish were caught during the day, which included 24 pike and four zander.
With boat anglers bagging the most fish, the overall winner was Andrej Trzcinski who was drawn on the island bank and whose catch included both the largest pike, a cracking 14lb 6oz specimen and the largest zander which he shared with C Granato which weighed 7lb 10oz.
In total Andrej's two fish weighed 22lb winning him £500 in Fox tackle vouchers whilst he also grabbed £100 vouchers for both the largest pike and largest zander bringing his winnings for the day to £700.
Second place winning £350 in Fox tackle vouchers also went to a bank angler, Gary Philips who caught two pike for 17lb 12oz whilst third place was won by Paul Purchase who was fishing from the boats with a 4 fish catch weighing 16lb 12oz which won Paul £250 in Fox tackle vouchers.
The three section winners who each won £100 in Fox tackle vouchers were Kevin Hunter who weighed in 9lb 4oz and Paul Palmer with 7lb 10oz who fished the bank and W Hodgson with 12lb 2oz who was fishing from the boats.
Generally, the fish were well spread out with boat anglers finding particularly good sport from the jungle although these tended to be smaller fish. Both float and ledger tactics worked on the day with sea and freshwater baits both catching.
Silver Fish Match Results
Twenty one anglers battled it out on the Old Lake's front bank for the £250 silver fish top prize and despite the cold coloured water conditions some reasonable fish were caught with both the early and late pegs producing fish.
Bury Hill regular Ray Parker won the day and a £250 Fox tackle voucher with his catch of 7 bream for 25lb 4oz which included fish to 5lb 4oz which also netted Ray an additional £75 voucher for the biggest fish.
Tony Bartholomew took second place collecting a £200 Fox tackle voucher with a bream and skimmer bag weighing 13lb 1oz whilst another Bury Hill regular Haydon Woods won third spot with 9lb 8oz of bream and skimmers which also netted him £150 of Fox vouchers.
The two section prizes each a £75 Fox tackle voucher net to Mark Holland who had 7lb 10oz and Lee Perry who weighed in 7lb 13oz.
Most anglers caught on both the pole and feeder with maggot being the top bait.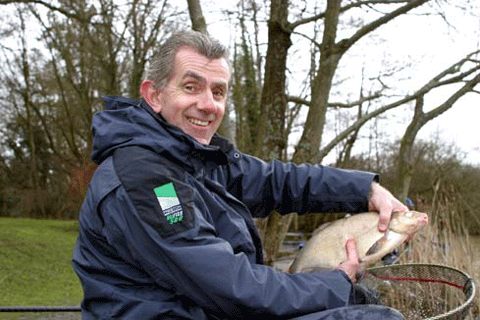 Ray Parker with his Bream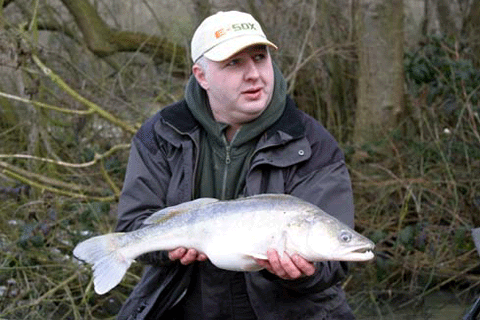 Andrj Trzcinski 7lb 10oz Zander