CEMEX 40 Years Of Angling
If you have ever wondered what the big deal about CEMEX venues is, the 2009 guide will answer all of those questions.
CEMEX is the biggest controller of angling waters in England, and this 148-page glossy publication is a great information source.
The venue spotlights are split into groups based on what kind of ticket is required to fish them. There are thorough descriptions including excellent (and in truth inspirational) photographs of seven waters fishable on a day ticket, 17 fishable on a 'Bronze Ticket', 13 that require a 'Silver Ticket' and 23 'Gold Ticket' waters.
The spotlights include top tips, venue advice, the size of fish that have been caught from that water and directions on how to get there.
And a quick glance at the venue records for many of these waters shows why they are so popular with the country's specialist anglers, with huge carp (to 56lb 6oz), bream (to 8lb 4oz), perch (to 5lb), pike (to 34lb 13oz), tench (to 14lb 8oz), roach (to 3lb 5oz), rudd (to 3lb), crucians (to 4lb 9oz), catfish (to 82lb), chub (to 8lb 2oz), barbel (to 17lb 12oz) and other species to go at.
Famous stillwaters waters under the control of CEMEX include Chigborough, Fishers Green, Wraysbury, Horton, Kingsmead, Sutton At Hone, Frimley and Yateley, while also available are some tasty stretches of the Rivers Trent, Arun, Ivel, Ouse and Wey.
The guide also includes a full list of records, rules, fish care articles and an explanation of the various tickets available.
Request the CEMEX Angling guidebook here: www.cemexangling.co.uk/guidebook.php?function=request
Website: www.cemexangling.com
Tel: 0845 299 4073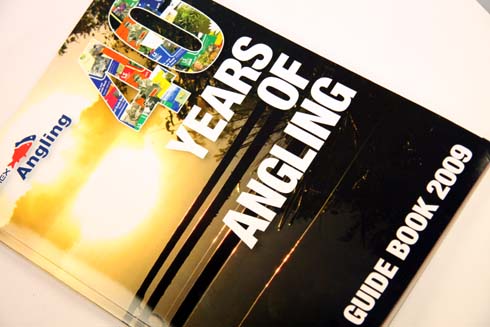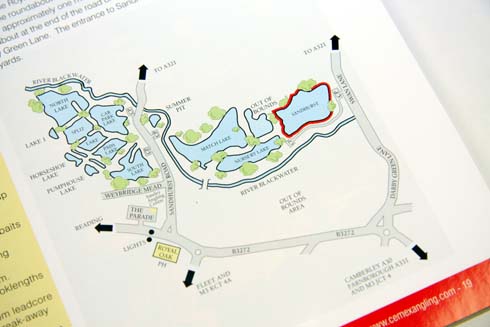 ---