EVENT: VENUE: Lake 2, DYNAMITE BAITS MAKINS
DATE: 3 June 2009
RESULT
1st Andy INGLESANT Attleborough Angling 169 lb 2 oz
2nd Wendell WARD Best Baits 158 lb 14 oz
3rd Daz WALTERS Gedling Tackle 128 lb 8 oz
4th Terry PHILLIPS Wykin AC 109 lb 4 oz
5th Danny LEWIS Best Baits 99 lb 10 oz
Number of pegs: 24
Report:
For the second successive week, the A bank on lake 2 at Dynamite Baits Makins generally produced the best weights but the B bank provided the winner in the Wednesday Kobra Affordable Open.
Fishing long pole 'up in the water' with pellet bait on peg B21, local angler Andy Inglesant (Attleborough Angling) caught carp, bream and roach throughout the match to record 169 lb 2 oz to win.
In second place, Best Baits backed Wendell Ward fished method feeder on peg A20 for his 158 lb 14 oz, whilst Daz Walters (Gedling Tackle) also caught his 128 lb 8 oz catch on long Pole and pellet.
The match on June 10 will be on Lakes 2 and 4.
NB. 'Kobra Affordable' Opens are at Dynamite Makins every Wednesday on Phase 1. Telephone 07749 284 823, or be in the Car Park by 9.45 a.m. (£15 all in at the draw).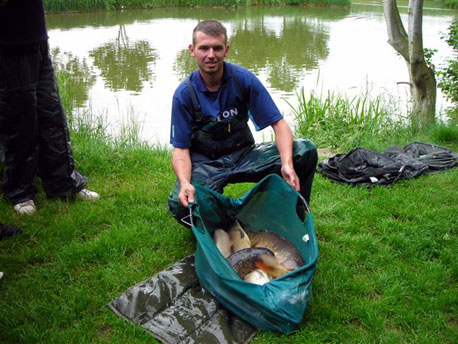 Andy Inglesant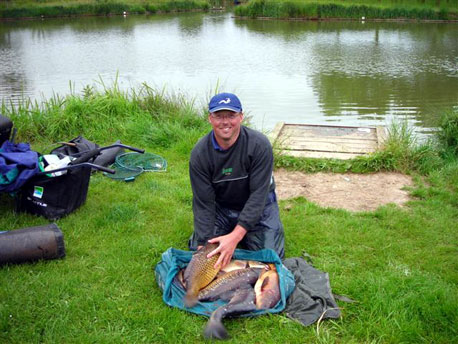 Daz Walters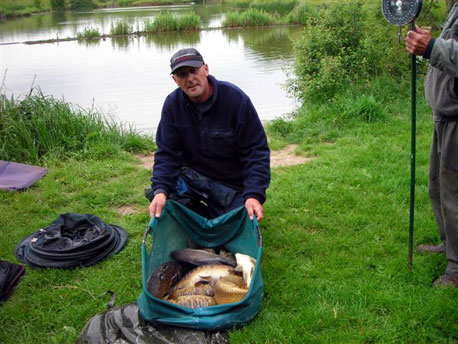 Wendell Ward