Two shore-caught fish confirmed as records
The British Record Fish Committee met remotely via online meeting facility on 9th June 2022.
Present were:
Mr M Heylin OBE, Chairman
Dr Phill Williams, Marine Specialist
Mr David Craig, Ireland Representative
Mr Andrew Nellist, Freshwater Specialist
Mr Mat Mander, Marine Specialist
Capt. Stephen Mardlin RN, Freshwater Specialist
The committee considered and accepted the following record claims as being duly ratified:
Tope (Galeorhinus galeus), (shore-caught) of 82lb 10oz (below), caught by Mario Asprou on 18th December 2021 from Strumble Head, West Wales. Mario's catch takes the record from Ryan Wingfield's 2018 fish of 77lb 3oz, also from Strumble Head.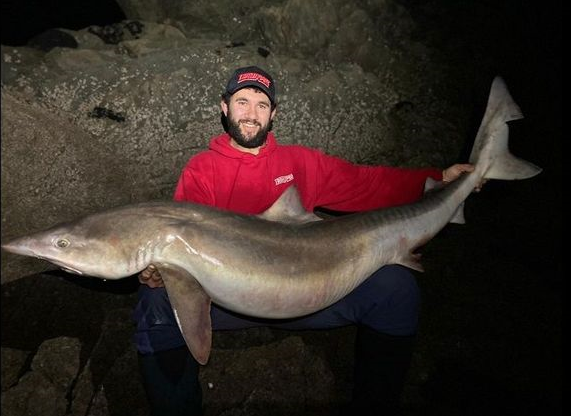 Ling (Molva molva), (shore-caught) of 21lb 13oz (below), caught on 4th January 2022 by Kevin Griffiths from Pemberth Cove rocks, Cornwall. Kevin's fish overtakes K Smith's 1994 shore-caught record of 21lb 10oz.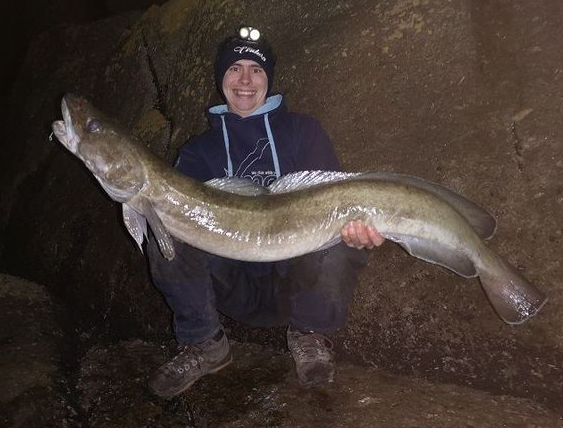 The BRFC will be conducting a review of the criteria for record claims in respect of certain marine species which may not be landed for weighing purposes. The committee will correspond with and seek input from relevant specialist angling groups as this project develops.