Tuesday 5th October will see the welcome return of the popular float only opens on the stunning BAA stretch of the River Severn at Arley in Worcestershire.
The matches will be run, subject to river conditions, every Tuesday thereafter until and including Tuesday 30th November.
Match organiser Dave Foxall said "It'll be great to be back at the venue and with so many silver fish in the river this year to compliment the resident population of barbel and big chub I expect sport to be even better than in previous years if that's possible."
Co-organiser Matt Maginnis added "Whilst there is a reasonable walk to a few of the pegs at the top end of the stretch the bank is dead flat and there are only a couple of easy-to-negotiate gates to get through. In any case when you're headed to a potential 50lb peg the walk just flies by."
Draw time for the matches will be 9.00am at the riverside Arley Estate car park and fishing will be from 11.00am to 4.00pm. Entry to the matches is £20 and anglers wishing to fish must book their place by phoning Dave on 07952 099896 as places are limited and generally in great demand.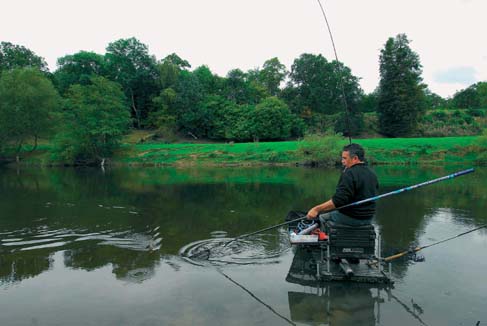 Match Fishing magazine editor Dave Harrell in action on the River Severn at Arley.