Sunglasses For Anglers
If you are looking for sunglasses for fishing or sunglasses for boating, Total-Fishing has the perfect range, and at a stand out price.
Anglers are faced with a number of unique issues when it comes to eyewear, in particular the need to cut through the surface glare to see the fish, and often the need to pick out flies or fine float tips at distance in bright conditions.
Eye Level sunglasses have been designed to meet the demands of anglers and other people who spend a lot of time on or close to the water.
All models are comfortable and durable and feature genuine polarised lens material which provides sharper vision in any light conditions and importantly cuts through the surface glare of the water, a massive boom to the angler when it comes to fish spotting.
Eye Level sunglasses conform to European standards and provide comfort in very bright conditions due to UV400 break-resistant lenses, offering maximum protection from harmful UVA and UVB rays.
Several lens colours are available with instructions as to which to go for. Please state your preference in the Extra Details panel when ordering.
Overall, these are the perfect anglers' sunglasses, they are fashionable, and they are available and at a stand out special offer price of £5.99 – less than half the RRP.
Sunglasses Lens Colour Guide
Brown Sunglasses Lenses: Absorbs bright sunlight to keep your eyes from tiring
Grey Sunglasses Lenses: Provides a 'cooling' effect on bright, sunny days
Sports Yellow Sunglasses Lenses: Brightens vision on overcast days
Amber Sunglasses Lenses: Absorbs blue light, providing strong contrast enhancement
---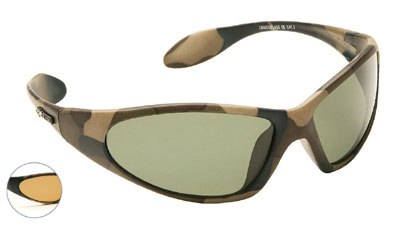 Carp Anglers Sunglasses
Features: These camo sunglasses for carp anglers come with glare blocking side shields, and comfortable camou effect frame and are specially designed with polarized lenses to cut through the surface glare. The perfect fish spotting sunglasses. supplied in soft Eye Level pouch.
RRP: £14.99
Our Price: Special price £5.99
Lens Options: Grey, brown
Buy Anglers Sunglasses: /shop.aspx?Category=Sunglasses&ID=Carp
---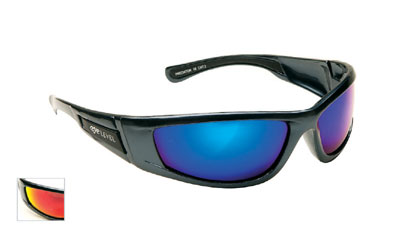 Predator Anglers' Sunglasses
Features: Super comfortable frame, glare blocking polarised lenses with multi coating, wide side panel also cuts down on side glare, supplied in soft Eye Level pouch. The perfect sunglasses for pike anglers and predator anglers.
RRP: £14.99
Our Price: Special price £5.99.
Lens Options: Aqua blue effect, amber effect
---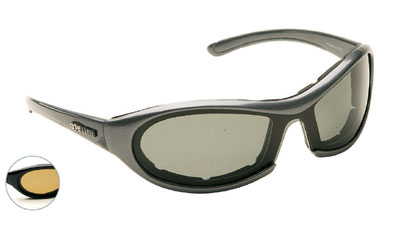 Piranha Fisherman's Sunglasses
Features: Eye Level's best seller, stylish and with super comfortable foam inlay. Supplied in soft Eye Level pouch. Perfect sunglasses for fishing of all kinds.
RRP: £14.99.
Our Price: Special price £5.99.
Lens Options: Brown (absorbs bright sunlight to keep your eyes from tiring); Grey (provides a cooling effect on bright sunny days)
---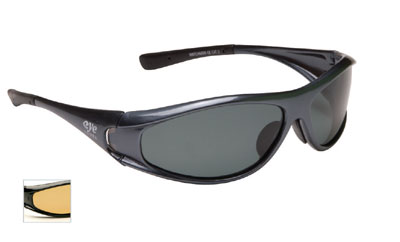 Matchman Anglers Sunglasses
Super comfortable polarised, glare blocking, vision enhancing sunglasses for the match angler to help pick up those fine float tips in bright conditions.  Supplied in soft Eye Level pouch. Perfect sunglasses for fishing.
RRP: £14.99
Our Price: Special price £5.99.
Lens Options: Black, brown
---