The Total-Fishing World Series Northern Qualifier takes place at Lindholme Lakes on Sunday the 23rd May.
Rocket has booked Loco Lake, but we need to get an idea of numbers interested so if you'd like to fish, please go to the club site now and go to the thread below once you have logged in.
http://www.total-fishingclub.com/forum/showthread.php?t=6446
Venue owner NeilG has kindly offered to hold this booking for two week before we give final confirmation and payment.
If there is minimal interest we will run the qualifier within the normal Sunday open as we did last year.
Membership of the club has been reduced to only £5.
The World Series leads to a final at the Glebe – won last year by Carpcruncher who pocketed £500 cash – but we need people to get their names down now to find out what the level of interest is….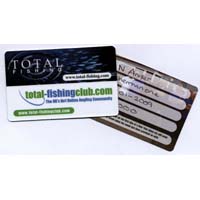 Benefits of joining Total-Fishing Club include a membership card offering money off all tackle purchases at Harrisons apart from poles…