I first met Hungarian float maker Dino at a World Championships a few years back. We talked a lot and indeed I ended up stocking some of his floats in the Total-Fishing.com shop.
I think it's fair to say that then he specialised in pole floats and wagglers for natural waters, although now he's added a number of commercial water style floats to the range that can be viewed at http://www.thebestfloats.co.uk .
Here I've picked a few that have caught my eye: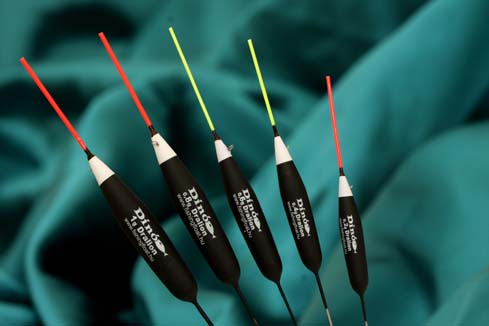 The Dralion
This comes from the pencil float stable and there a few things I like about it. First of all it's quite short but with a decent sized body, making it extremely stable. I also like the wire stem which is thicker than average for this type of float and therefore a bit more robust. The float has a medium length nylon bristle in flame red or yellow and is an ideal float to use on slow flowing rivers or deep canals when roach in particular are your target, and that stability is a great bonus in choppy and windy conditions. However, it could also find favour for those who prefer a wire stem when fishing for shy biting F1s on commercials in winter. There is a similar pattern in the range called the Roach Royal with an extended body that looks a good float for whip fishing.
Sizes:  0.2gr, 0.3gr, 0.4gr, 0.5gr, 0.6gr, 0.8gr, 1.0 gr.
Hero Round
A longer float than the Dralion with a longer hi-vis bristle, this one has a carbon stem and is ideal for fishing with strung-out shotting patterns with light baits like squats, pinkies and bloodworm on slow moving rivers and canals and stillwaters. A lovely float for sensitive fishing for slivers. There are two similar patterns in the Dino Range. The Roach Hero is a wire stemmed version offering more stability. The Slimmy is very similar to the Hero Round and also has a long carbon stem, but is slightly slimmer and thus slightly more sensitive.
Sizes: 0.3gr, 0.5gr, 0.75gr, 1.0gr, 1.5 gr.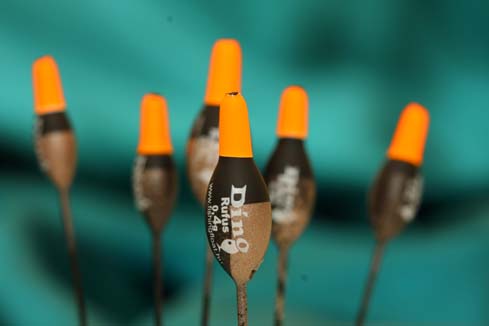 Rufus
From Dino's commercial fishery range, this is an inline dibber style float with the line going straight through the body, thus cutting out tangles when fishing shallow or fishing in the margins. It has a thick, strong carbon stem with a thick, highly visible orange dome top and a rugby ball shaped body in sizes from 0.05gr up to 0.5gr. The Sulla is a similar pattern in the same mode and sizes, but has a thicker dome top than the Rufus.
Sizes: 0.05gr, 0.1gr, 0.2gr, 0.3gr, 0.4gr, 0.5 gr.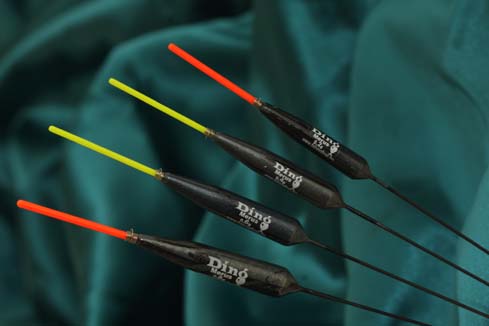 The Merus
The Merus will appeal to commercial fishery anglers looking for a robust pencil style float that will stand the rigours of bagging carp and F1s, but that retains good sensitivity. Features include a strong but pliable carbon stem that won't break in the net, a spring eye type eye at the top of the elongated body that can't pull out under pressure and a shortish, thickish (1.8mm) nylon bristle that's easily shotted. Overall this is an ideal float for fishing pellet and small meat cubes.
Sizes: 0.2gr, 0.4gr, 0.6gr, 0.8gr.
Fact File
Email: info@thebestfloats.co.uk
Tel: 0777 620 4776
Website: http://www.thebestfloats.co.uk
Geepster