Dick Clegg has joined forces with Kevin and Jim Leach to bring a new range of pole floats to the market manufactured from super-tough materials and all aimed directly at the angler who targets commercial fisheries.
The range from Barnsley (England) based DJK uses what Dick describes as an 'almost indestructible, space-age foam body material' which is light, buoyant and exceptionally hard and 'far superior to balsa'. In practical terms this means first that the float will not absorb water during a session, so once shotted up correctly there's no danger of you having to adjust the shotting mid-session as the bristle starts to sink of its own accord.
Additionally a super-strong float is vital in these days of bagging big weights of carp on commercial fisheries. With the tough body material there is no chance of the line bedding into and damaging the float body under pressure while playing fish.
Many of the floats have also been made with the stem going through the body, which also adds to float strength – especially important when you are fishing shallow and the float can get caught in the net when you are unhooking a fish.
All of them feature a new generation of spring eye – as with all spring eyes this goes around the bristle and so cannot pull out – again an important factor in adding to the float's overall strength.
For the bristles DJK have favoured hi-viz hollow antennas, which catch the light and make them easy to see even in choppy conditions. Hollow antennas are also strong and make the floats easy to shot correctly.
There are eight floats in the range with patterns for margin, shallow, paste, pellet, F1 and deep fishing. All of them apart from one features a fibre glass stem of varying thickness – the exception being the Series 2 which is an all-round pattern with a wire stem, which adds extra stability in difficult conditions. Floats cost £2 and are available online with red or yellow antennas.
* Gareth Purnell (geepster)
Fact File:
Product: DJK float range – eight patterns at the time of writing
Website: www.floatsandtackle.co.uk
Email: djkfloats@gmail.com
Telephone: 01226 744343
AVAILABLE PATTERNS
Diamond Shallow
Perfect for fishing shallow or in the margins – short float with stable diamond body shape, thickish glass stem, hollow bristle, spring eye.
Sizes: 0.1gr, 0.2gr, 0.3gr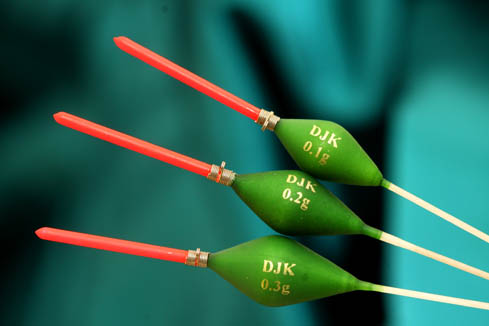 Slim Jim
Ideal for fishing maggot, caster, pellet etc when a more delicate presentation is needed. Can be used in depths of up to 7ft and are designed for F1s and slivers in the main with a thinnish hollow antenna and thinnish glass stem plus spring eye.
Sizes: 0.1gr, 0.2gr, 0.3gr, 0.4gr, 0.5gr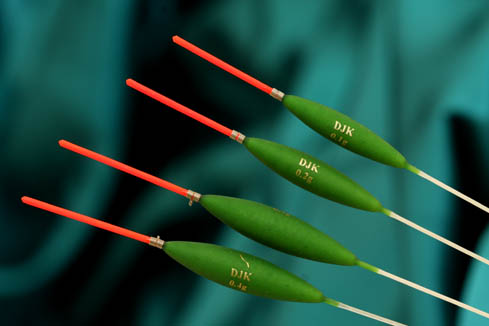 Slim Paste
A long, self-cocking paste float for deeper swims with a thick (2.2mm) long hollow antenna, thickish glass stem, slim body and spring eye.
Sizes: 0.2gr, 0.3gr, 0.4gr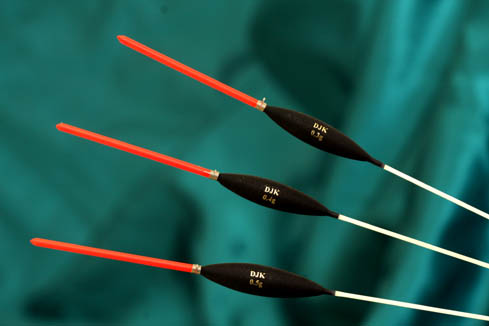 Series 1
Classic teardrop shape which is a real all-rounder. Has a thinnish 1.2mm hollow antenna, 0.8mm thinnish glass stem and spring eye. Can be used at many depths with a variety of baits when more delicate presentation is required.
Sizes: 0.2gr, 0.3gr, 0.4gr, 0.5gr, 0.6gr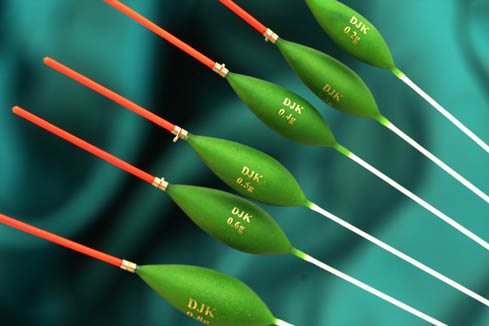 Power Pencil
Pencil shapes have become all the rage for delicate biting F1s, but sometimes they are too delicate and can break too readily. This pattern is a welcome, more robust pencil pattern with a strong glass stem and spring eye and a 1.5mm hollow antenna. It's still short enough at between five and six inches in length to fish the near and far shelf.
Sizes: 0.2gr, 0.3gr, 0.4gr, 0.5gr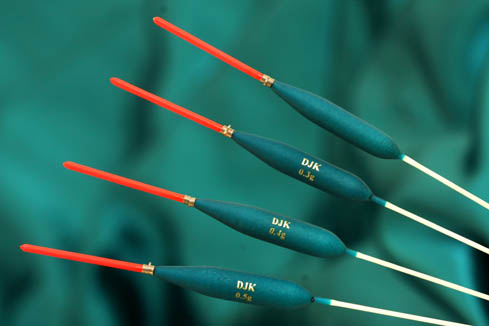 Series 2
The only pattern with a wire stem, which adds extra stability when conditions are tough. Shortish hollow antenna and spring eye with rugby ball body – one of the most popular shapes around.
Sizes: 0.1gr, 0.2gr, 0.3gr, 0.4gr, 0.5gr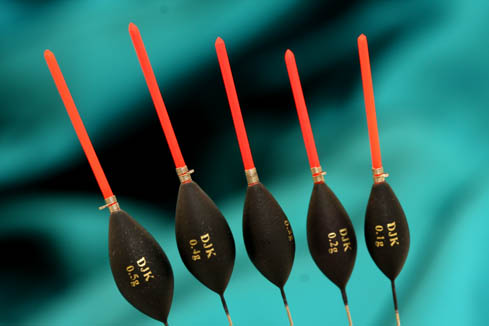 Big Bait
Short, shoulder-up pattern for supporting big baits when fishing shallow. Thickish hollow 2mm antenna, thickish strong stem and spring eye – strong float for bagging big weights of carp up in the water.
Sizes: 0.1gr, 0.2gr, 0.3gr, 0.4gr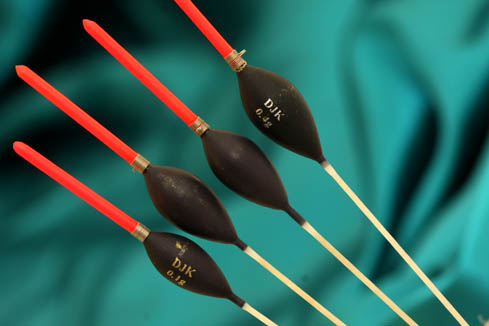 Diamond Deep
One of the most popular patterns around because it's so stable and versatile and can be used with almost any bait in many conditions and depths. Smaller versions are best in depths up to about 4-5ft while the bigger patterns can be used really quite deep. Features a longish 1mm glass stem, 1.5mm hollow antenna and spring eye, plus that classic, super-stable diamond body shape which can be held perfectly in a tow.
Sizes: 0.2gr, 0.3gr, 0.4gr, 0.5gr, 0.6gr, 0.8gr, 1gr, 1.25gr